Product Overview
Sit Back and Drink It In
The old fashioned type of Root Beer you love.

Features of Northwoods Wild Bill''s Root Beer:
A naturally and artificially flavored root beer soda
Made in Northern Michigan
Sweetened with cane sugar
125 calories per bottle
11.5 ounce glass bottles
About Northwoods Soda and Syrup Co.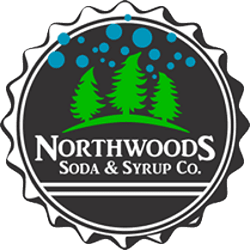 Northwoods Soda is a family owned business based out Grand Traverse County, Michigan. Northwoods Soda has been hand crafting soda syrup in the Grand Traverse area for over 20 years. The company founder, Bill Fosdick, moved his family to the area in 1988 with the purpose of starting his own soft drink company and with the idea of making a better quality of life to raise his four children. Bill's wife, Maureen, and their children have all worked in the family business since its inception. When the children were little, their favorite job was "taste-testing", which helped to develop the flavors that Bill uses now. Upon graduating from college with a business degree, Bill's son, David, joined the business as his father's partner, helping their business to expand.
Reviews