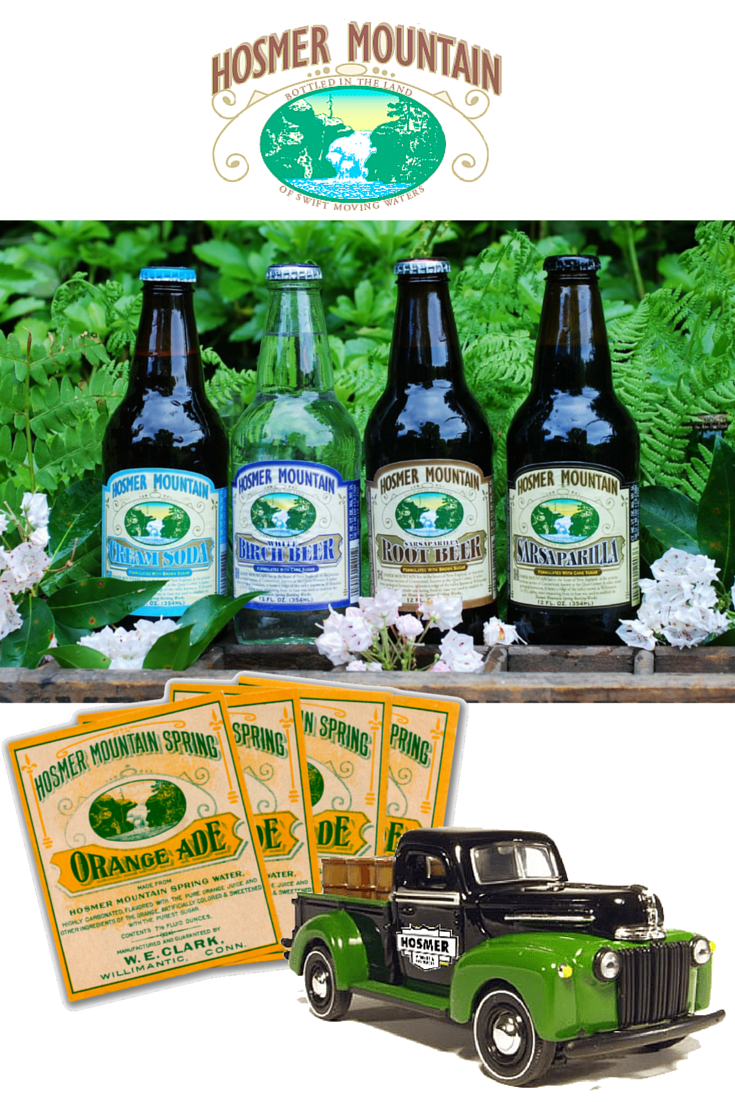 Hosmer Mountain Spring Bottling Works began production of soft drinks before World War I.
History of Hosmer Mountain Sodas
Hosmer Mountain Bottling Company has been doing business in Willimantic, Connecticut continuously for over 100 years. The company started back in 1912, with horse drawn wagons delivering spring water to the Mills in Willimantic. Later, Hosmer Mountain Beverages began to bottle soda.
Today Hosmer Mountain Beverages is owned by Bill Potvin along with his three brothers, John, Andy and Chuck. Their father Arthur J. Potvin purchased Hosmer Mountain Bottling Co in 1958 from Mrs. Fred Meyer, whose husband had passed away the previous summer.
The Potvins are the fourth family to run Hosmer Mountain Soda. W.E. Clark started it in 1912. He sold the company to Abraham Beller in 1923 who owned it until 1945 when Fred Meyer took over.
When Arthur Potvin bought the company in 1958, with the help of his wife and two eldest sons: Bill and John, they began the arduous tasks that make the soda business a difficult one. They worked hard at keeping the machinery operational and the trucks on the road, blending the soda varieties, and keeping the customer happy. In the early days all soda was made with bagged sugar and dry ice was converted to gaseous CO2 for the carbonation. All cases were wooden and bottles were all heavy refillable glass bottles. Eventually the company went to reusable cardboard fiber cases, however, the use of glass bottles has remained constant. One of the other things Arthur did in 1957 was he got franchises for Hires Root Beer and Orange Crush. In those days, contractors like Hosmer Mountain would make and distribute soda for some of the national brands.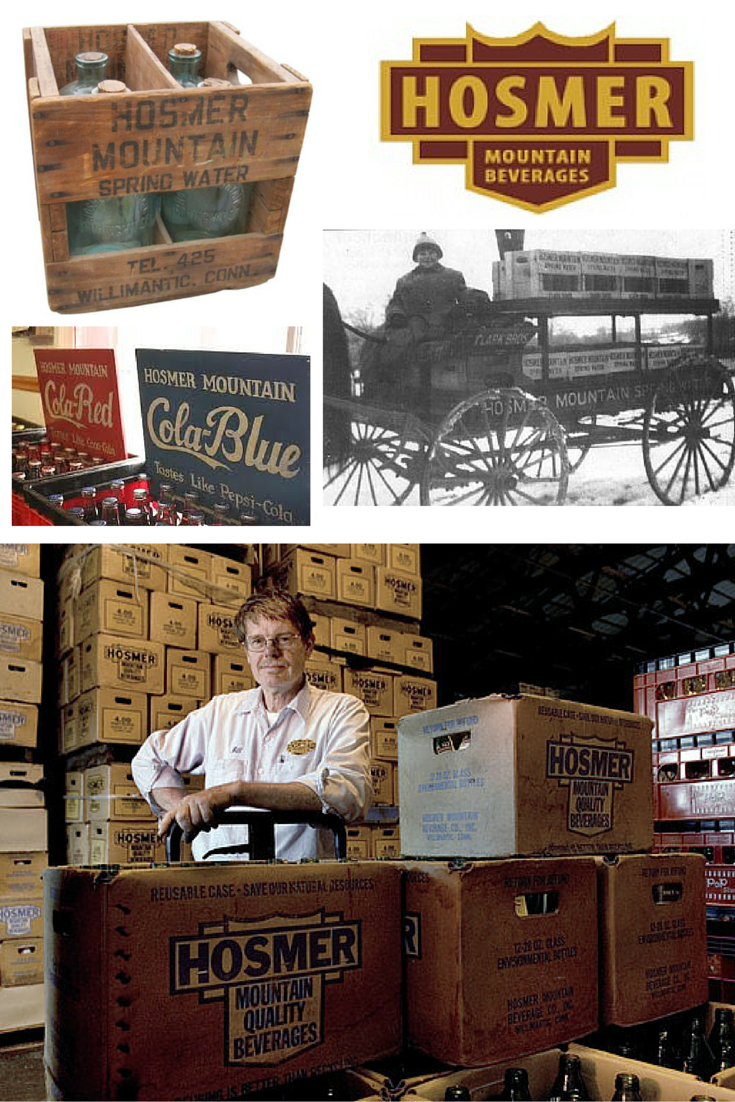 Hosmer's Mountain Soda Formulas
All soda formulas are all 'in-house blends'. They purchase flavoring from top suppliers developed over the years to maximize memorable qualities in each bottle.
All of Hosmer's flavors are 'retro'. They are known for bold flavor without the perfume-like artificial taste found in lesser grade sodas. Each flavor is designed to be the best in its category. Keeping up a tradition his father started, Bill has a goal to be better than the best sodas in all the flavors he makes.
My father's tonic water stood up to Canada Dry and Schweppes, which were considered to be the best in the industry. And that's my goal with every flavor.
Hosmer Mountain Soda developed the "Antique Line" of sodas in the 1990s. The line includes the prize-winning Hosmer Mountain Root Beer, Hosmer Mountain Cream Soda, Hosmer Mountain Birch Beer and Hosmer Mountain Sarsaparilla, bottled in glass, of course, and with artistic, traditional-looking labels. These sodas are also made with real cane and brown sugars, for an old-fashioned taste.
Today, Bill Potvin is delighted that Hosmer Mountain Root Beer placed fourth in the Great American Root Beer Showdown. The contest was held in Minnesota, and there were entries from A&W, Stewarts, Mug, IBC and 85 other root beers.
Each formula is crafted with the goal of being the best in the market. For instance Hosmer Mountain recently reformulated several popular flavors from HFCS to cane sugar, the sweetener of choice for craft sodas. These include Hosmer Black Cherry Soda, Hosmer Grape Soda, Hosmer Lemon & Lime Soda, Hosmer Orange Soda, Hosmer Pineapple Soda, and Hosmer Strawberry Soda.
"All of those picnics and family get-togethers," Potvin said. "People get sick of Coke, Diet Coke and Sprite. They love the variety and the nostalgia of the old-fashioned drinks."
The label itself was adapted from the original Hosmer Mountain Bottling Works soft drink label of 1916. You're looking at the work of a pre-WWI graphic artist showing off! Upon close inspection of the label you will note "Bottled in the Land of Swift Moving Water." Willimantic means "The Land of Swift Moving Water" in the local Native American language.
If you are in the Willimantic, Connecticut area, be sure to stop either of their two locations at 217 Mountain St. in Willimantic or 15 Spencer Street in Manchester.
Until then SummitCitySoda.com will be glad to ship you a case of these old time New England favorites.