Posted by Summit City Soda Jerk on Nov 12th 2015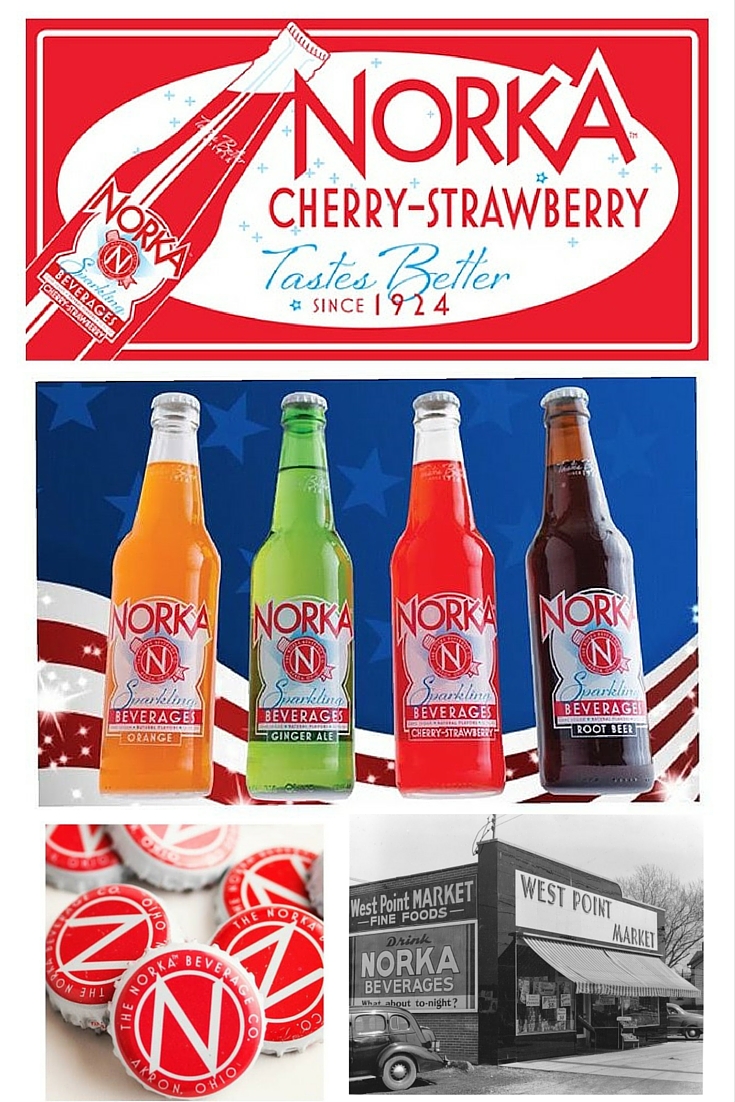 What do LeBron James, Women's Professional Mud Wrestling, and the National Marble Tournament all have in common? The answer is that they all call Akron, Ohio their hometown.
Akron is also known as the "Rubber City" because in the 1900's, General Tire, B.F. Goodrich, Firestone, and Goodyear built headquarters in there. But it is also a little known fact that Akron is home to an iconic brand of craft soda called NORKA. The beauty of NORKA is it is "Akron" spelled backwards.
Originally founded in 1924, The NORKA Beverage Company was known for its line of hand-crafted sparkling beverages. Founded during prohibition when breweries switched to producing soft drinks, the NORKA factory was located at 608 Spicer Street. The Company continued to operate until 1962, when NORKA production ceased.
After lying dormant for over 50 years, a whole new generation will be able to experience this iconic soda brand thanks to Michael Considine.
In April 2014, Considine, an Akron resident, came across an old vintage Norka bottle that changed his life. Intrigued by the old label and the history of the product, he decided to research the company.
"It was perfect timing and the perfect project for me to jump into," he says. Considine, was new to the world of what he calls "craft soda," but not to the beverage industry. Previously, he had worked in production at an Ohio company that makes energy drinks.
Considine quickly decided to begin working on bringing Norka back to life. For six months, he worked on filing for trademarks of the brand and started flavor production. With the guidance of old ingredient labels on the packaging, Considine was able to generate an idea of how the soda was created. From there, he worked with a flavor house and taste-testing focus groups to create a new version of the classic recipe. According to Considine, Norka worked tirelessly to get it as close to the original as possible. They even conducted focus groups with people 70+ years-old who still remembered the original taste.
"The old products used artificial flavors that aren't as healthy as current craft sodas, so I knew I was going to change that," he says. "But the packaging helped give us a flavor profile to build on."
According to Considine, only cane sugar is used — no-high fructose corn syrup — and natural flavorings. The drinks are caffeine free.
For him, the soda is an expression of city pride. In addition to bringing something unique to Akron, Considine believes Norka is great tasting.
"It's one thing to bring back the brand, but then the product has to be great tasting as well if it's going to have legs outside Akron," he says. "I think we've done that. We've created a great product, which is exciting."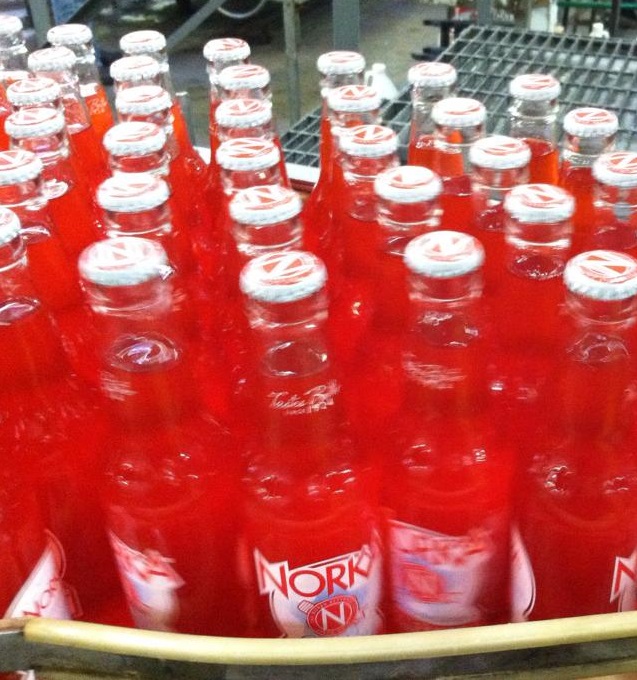 As a small-batch craft soda, NORKA Sparkling Beverages expects to produce between 6,000 and 8,000 cases this year. Like the original flavors of 1924, Norka's current flavors are NORKA Cherry-Strawberry Soda, NORKA Orange Soda, NORKA Ginger Ale, and NORKA Root Beer. In the coming months, they hope to launch at least one more flavor – grape, cream soda, or lemon-lime.
The label bears a logo very similar to the original for the company. Those with fond memories of Akron's fizzy past will remember the red-and-white logo with the big "N."
Original Bottles carried various slogans such as: "Everybody likes NORKA", "NORKA Tastes Better", and "For goodness sake". If you don't trust a label, be sure to check out a recent review of Norka Cherry-Strawberry on Five Star Soda. We hope you agree that they simply, TASTE BETTER.
When in the Akron, Ohio area be sure to pick up a six pack. Until then SummitCitySoda.com will be glad to ship a case to your doorstep.
If you remember NORKA in its heyday we'd love to hear your memories. If you might be experiencing the joy of NORKA for the first time, we want to know what you think. Either way, we'd love to hear your comments. Post them on Facebook at www.facebook.com/SummitCitySoda or email them to sales@summitcitysoda.com. Plus we'll send you a Coupon Code for a discount off your next purchase.