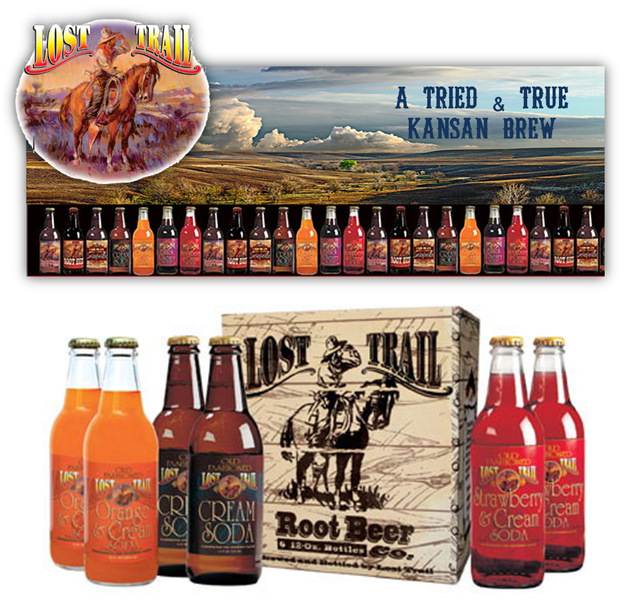 Not many sodas claim a legacy that dates to the pioneer days.
Lost Trail Sodas is a line of micro-brewed sodas with an Old West theme inspired by the travels of Joe Marshall who is fabled to be one of the original followers of the Santa Fe Trail in the mid 1800's.
The Lost Trail line began with a smooth and creamy root beer, Lost Trail Root Beer. The recipe for this root beer was said to be inspired by the original root beer formula encountered somewhere off the Santa Fe Trail by the aforementioned Joe Marshall.
"I been a lookin' for the Santa Fe Trail three days now. Met up with some good folks. They give me some grub and something to wet my whistle. Say they call it "Root Beer" — been a makin' this brew from roots and herbs. Think I'll forget the trail and just settle here."
From the journal of Joe Marshall, somewhere off the Santa Fe Trail, May 15, 1848
Tales of this adventure were passed down through the family until it reached Joe's great-great granddaughter, Shelly Schierman.
Today, tucked inside a renovated, classic, old hay barn in rural Kansas, Shelly and husband Tom craft Lost Trail Sodas. Their secret to keeping the effervescent gusto of Lost Trail Soda is to use a "small batch" process. This microbrewed, draft style method ensures an old fashioned taste and the high quality. If you have already tried Lost Trail Soda, you know what we're talking about. But, if you've never enjoyed the old fashioned flavorful qualities of these beverages– A delicious experience awaits you!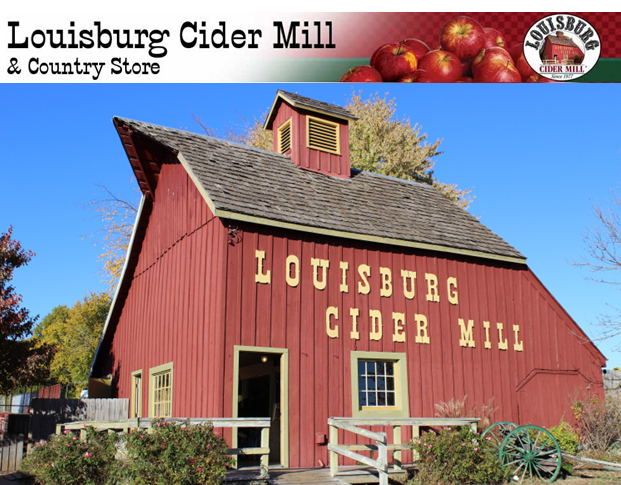 Shelly and Tom are also owners of Louisburg Cider Mill which has recently been selected by MSNBC as one of the top 10 cider mills in America! Their cider making method dates back 2,000 years, and it still produces the best quality cider.
Years ago their 120-plus-year-old barn was no more than a neglected hay barn in a rural Kansas field. They spent the summer of 1977 restoring the barn and in September they bottled their first jug of Louisburg Cider Mill Apple Cider and Lost Trail Root Beer.
Lost Trail Root Beer was such a favorite that it wasn't long before other Lost Trail soda flavors "hit the trail".
The Lost Trail Soda line of locally brewed, original formula sodas includes:
In the summer of 1978, the Schierman's bought a neighbor's barn, reconstructed it next to their original barn, and converted it into a Country Store filled with products to complement their draft style sodas and fresh apple cider.
If you are in the Louisburg, Kansas area be sure to stop in at Louisburg Cider Mill to sample their delicious "down home" products made with the best of ingredients and old-fashioned pride.
Location: 14730 K68 Highway, Louisburg, KS 66053
In the meantime, SummitCitySoda.com will gladly ship a case of Lost Trail Sodas to your door. Old fashioned flavor is just a click away.